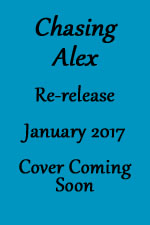 Chasing Alex re-release!
Male/Male Contemporary Romance
**January 2017**

Chase Larkspur is a rodeo cowboy who likes a good ride…as long as he's the one calling the shots. Alex Dawson is a bull rider who tests every limit Chase has ever set. The passion between them burns bright and hot, until Alex grows tired of keeping their relationship a secret—and of being the one who's always ridden. Alex lays down an ultimatum, and then the rest is up to Chase. Does Chase let the best thing in his life run away to the family ranch, or is he brave enough to chase Alex down?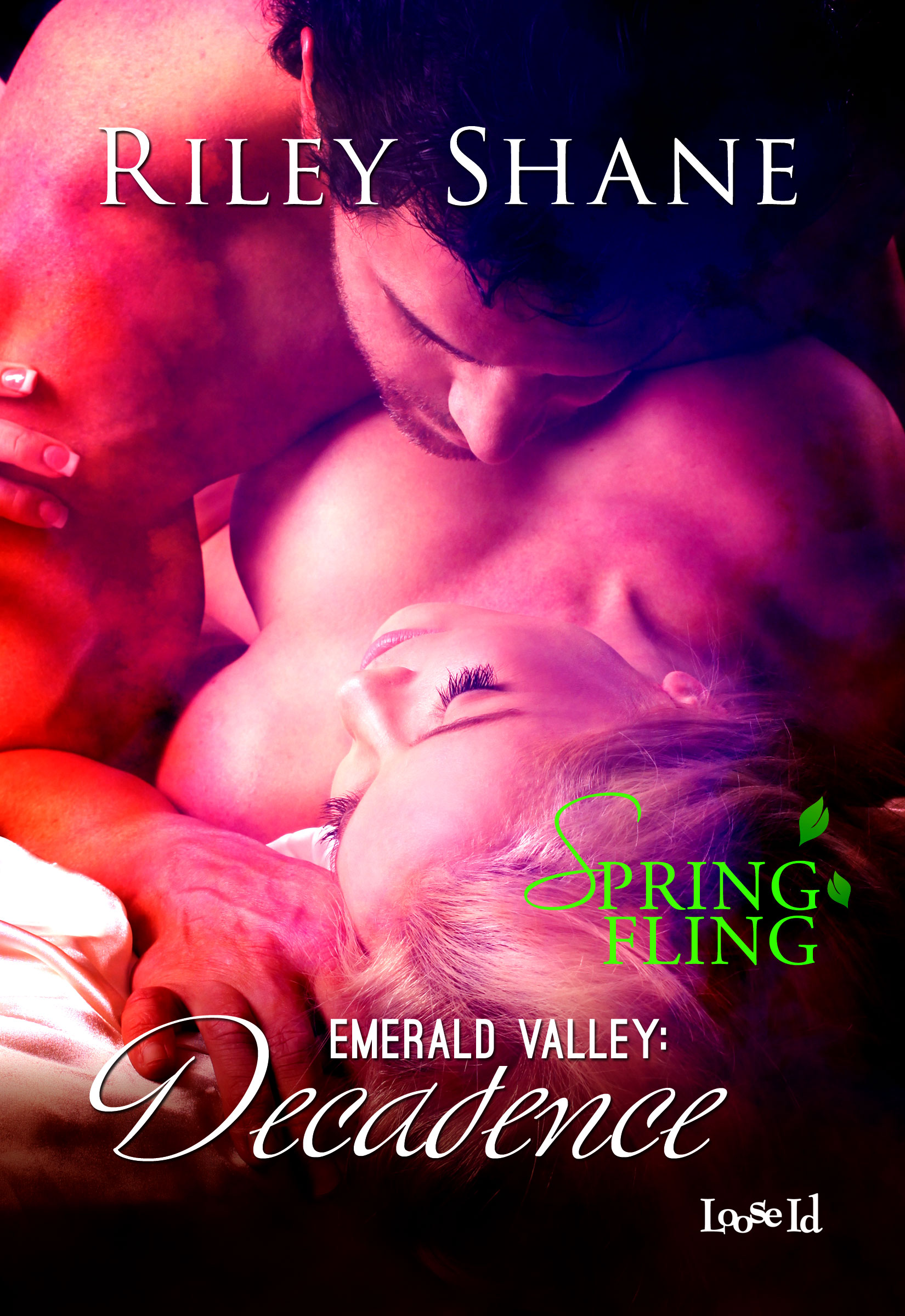 Decadence is now available at Loose Id!!!

One secret…
Anaya Levi loves her life. She's the innkeeper and co-owner of Emerald Valley Bed & Breakfast, she has a successful side job as a photographer, and best of all, she's married to her soul mate, sexy celebrity chef Devlin Levi. Then Naya's orderly world is turned upside down with the news that she's pregnant.
One night…
Though she wants a child desperately, having one this soon wasn't in her plans and it's making her panic. To make matters worse, she hasn't told her husband yet. Before she does, Naya needs to connect with her husband in a way their workaholic schedules just haven't allowed.
One decadent surprise.
Sex, chocolate, and a favorite pair of handcuffs ensure that this is a night neither Naya nor Devlin will ever forget. But how will Devlin react to the news that their lives are about to change forever?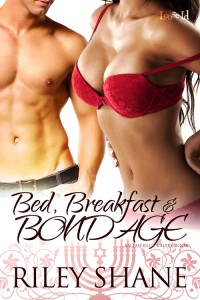 Before marriage, before surprises, before Decadence there was Bed, Breakfast and Bondage!

Most women wouldn't mind waking up to find six feet of perfectly-defined male muscle cooking for them. Then again, Anaya Bancroft isn't most women. She's the innkeeper and co-owner of Emerald Valley Bed & Breakfast and it's only pure desperation — and a complete lack of ability in the kitchen — that have her turning to her ex for help with the B&B's biggest event of the year. Devlin Levi may be a famous chef, but he broke Naya's heart once and she's not about to let him do it again. Devlin is welcome in her kitchen, but that's it.
At least, that was the plan.
Devlin has a plan of his own, one that could change everything. He wants Naya to give him eight nights. Eight nights of unbridled passion, eight sexual fantasies explored and fulfilled, eight chances to prove they're made for each other. If, at the end of their time together, Naya still believes they can't make a relationship work, the two of them will part — for good. It's a bargain Naya can't resist, even though she fears it will end in heartbreak.
Then again, a lot can happen in eight nights…

For more information on Bed, Breakfast, and Bondage, click here.